September 1, 2020
By Chen Nan for China Daily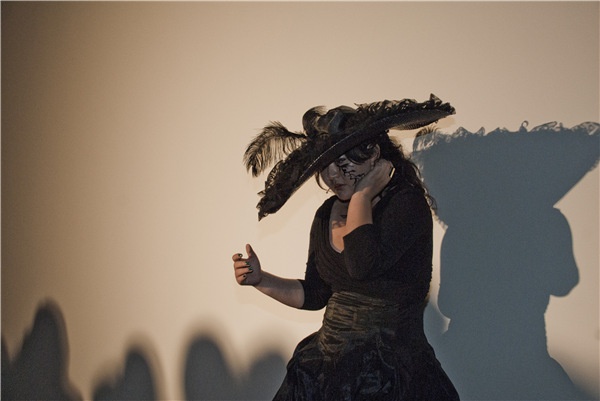 Composer Du Yun's new album, produced by Modern Sky, comes amid the pandemic.
Composer Du Yun's latest work, A Cockroach's Tarantella, is a six-minute musical and video based on an earlier longer piece. With animation by Julian Crouch, music for the new work has been composed by Du for string quartet and narration.
"I have been pregnant for as long as I can remember … I do not, however, remember the last time I used my scent to attract my husband. It has been too long. Because theologically, (well, theologically), you see, we don't need to mate that often. It's not required by the law," Du narrates in the role of a female cockroach.
"I am bored with this life … My biggest wish is to be our enemy, the humans. They seem to have a good life. You see, from what I have heard they say that most of the human women are pregnant out of love."
The piece is the title work of Du's latest album released by Modern Sky, an indie record label in China.
About the origin of A Cockroach's Tarantella, Du says it started with the first chamber opera, titled Zolle, which she wrote in 2004.
Zolle was an opera-theater narrative of a dead woman wandering through the shadowy space between memory and reality.
"As I was finishing Zolle, I created another piece that would serve as the life-before fable, which became A Cockroach's Tarantella. At that time, I was living in a subsidized student apartment. When I would take breaks from my work, particularly in the early hours, I would talk to the many cockroaches that shared my residence. Both stories are steeped in humankind's ubiquitous fascination with regression, the conflict of belonging and alienation, and the resurrection archetype," explains the composer, who's in her early 40s.
In 2010, the English version of A Cockroach's Tarantella premiered in New York. In 2019, Du visited Beijing to stage the original Chinese piece along with the Mahler Chamber Orchestra at the Beijing Music Festival.
Both versions are included in her new album, in which Du performs with JACK Quartet, featuring violinists Christopher Otto, Austin Wulliman, violist John Pickford Richards and cellist Jay Campbell.
The US quartet was founded in 2005 and has played Du's works before. But this is their first collaboration in a recording album.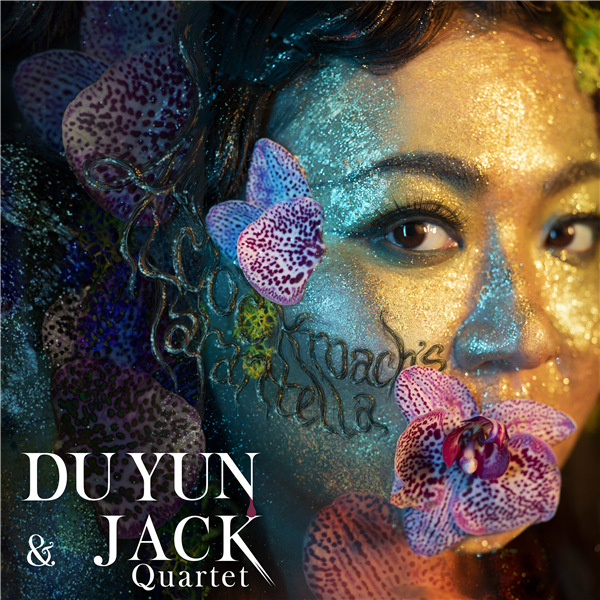 "The first day of our rehearsals was June 18, my birthday. So it felt like a gift," says Du, who lives in New York, adding that she felt excited about going back to the rehearsal after New York City began reopening in mid-June after months of lockdown restrictions due to the COVID-19 pandemic.
"I used to have a hectic schedule and flew all the time. The viral outbreak forced me to stay at home. When everything got back to semi-normal, I was touched, and it felt like we were starting over again," she says via email.
The album consists of five independent works. The opening piece, titled Epilogue, is based on a field recording by Southern Weekly reporter Yang Nan, from a market in Wuhan, Hubei province. Yang had sent Du sound samples of Wuhan after the lockdown was lifted. Du improvised on them.
"The resurgent sounds, such as people in a local market, were my inspiration," says Du. "It would be a totally different album if I had released it last year or next year. The situation of my life connects with the musical pieces I wrote."
Prologue, another improvisation, is the album's ending work.
Du has included her 2014 piece, Tattooed in Snow, in the new album. It explores "the temporary and fragile crystallization in nature and in space", she says.
"Even if I write an obscure story with music, as long as the audience finds emotional resonance, I would think I have accomplished my goal."
Du recently announced a three-year cooperation with Modern Sky.
"With this signing (of the latest album), Du Yun will bring new works to expand the boundaries of contemporary classical music in China with Modern Sky," the company says, adding that the label based on youth culture is cooperating with more composers and expanding in the field of original music in China.
Du says she has been following news of Modern Sky for years since it has been promoting Chinese bands.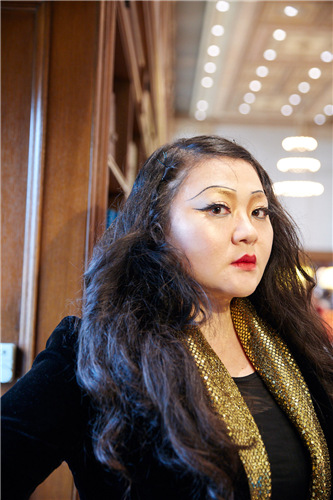 "I also have my own band and enjoy pushing boundaries, which is fun and cool."
Her next album, also to be released by Modern Sky, will feature her band, OK Miss, which consists of rock and chamber musicians. The New York Times once described the band as "an indie pop diva with an avant-garde edge".
Born and raised in Shanghai, Du started to play the piano when she was 4 years old.
She studied composition at the middle school affiliated to the Shanghai Conservatory of Music-she has been writing music since she was 11.
Du moved to the United States in 1997 to further her study. She graduated from the Oberlin Conservatory of Music with a bachelor's degree in composition and received her PhD in music composition from Harvard University.
Du's second opera, Angel's Bone, won a Pulitzer Prize for music in 2017, making her the first Asian woman to receive this award for music. Premiered in New York in 2016, the opera tells the story of two angels who land on Earth. After being discovered by a financially troubled couple, the angels are forced into slavery to make money for them.
In 2019, Du was nominated for a Grammy Award in the best classical composition category with Air Glow, a 15-minute piece for trumpet ensembles, electronics and guitar.
"All the recognition helped me to expand my career and fulfill my dreams. It allowed me to deliver my messages to more audiences," says Du.
In recent years, Du has also been working with folk music and oral traditions. In 2017, she launched the Future Tradition Initiative that collaborates with folk artists around the world.