Sep 30, 2019
Will Griffith
Full Article
As autumn sheds its skin, Beijing Music Festival, long known for shining a spotlight on the classical world of music, turns over another leaf. Since 1998, BMF has become one of the world's leading music festivals, active in not only exposing the world to some of the classical music scene's leading figures but also in commissioning new works by great Chinese and international composers. This October they celebrate their 22nd year and like an ambitious young adult ready to take on the world, they're pulling out all the stops with a month-long celebration of operas, symphony concerts, recitals, chamber concerts, and more, taking place across the city.
Shanghai Symphony Orchestra
From Oct 4-28, organizers, including new artistic director Shuang Zou, have put together 22 shows, kicking off with a Hail Mary of a performance — a historical eight-hour concert by German-born British composer Max Richter in front of the majesty of the Great Wall, where he'll perform his pioneering 2015 album Sleep.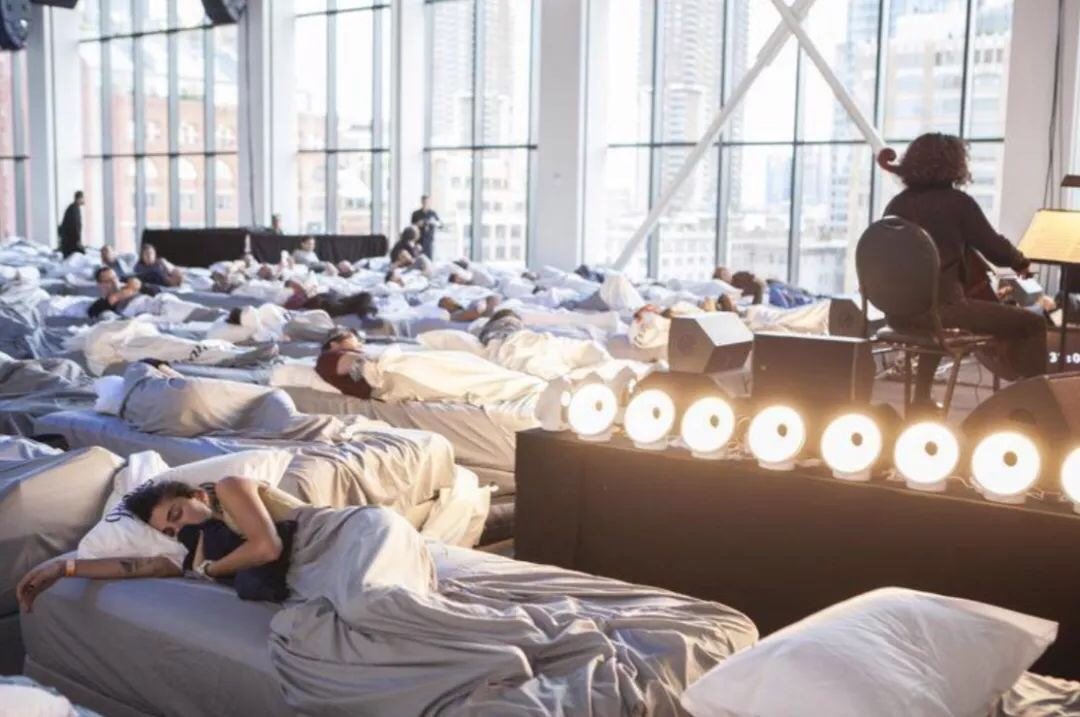 A performance of German-born British composer Max Richter's pioneering 2015 album Sleep
Featuring the composer on piano, the American Contemporary Music Ensemble, and soprano Grace Davidson, the program is no normal endeavor for the renowned composer, whose cutting-edge avant-garde compositions and film scores (including the award-winning Waltz with Bashir) have made him a superstar of contemporary instrumental music. Running from late in the evening until dawn, audiences will be seated not in chairs, but in beds, where they'll be able to bask in the twilight of their surrounds and drift away to the transcendent sprawl of the piece.
Pulitzer Prize winner Du Yun
And that's not all the 2019 Beijing Music Festival has to offer. Under the theme "Timeless Music into the Future," the festival will host a variety of acts that strive to push classical music into a new age. Such trendsetters include Du Yun, the first female Chinese Pulitzer Prize winner, who will be on hand with her opus Angel's Bone as well as Michel van der Aa, whose latest work of mixed-reality musical theater, Eight, will be making its debut here. And for those looking to submerge their ears in the high octaves of opera, there's the "Queen of Coloratura" herself Edita Gruberová, whose awe-inspiring sixth-octave voice will be present at the Grand Opening concert on Oct 9. Closing out the festival will be Grammy-winning American soprano Renée Fleming, a seasoned veteran known for her unmatched achievements in the Italian, French, and German opera field.
Grammy-winning American soprano Renee Fleming
There's really too much to jump into here, with lectures, masterclasses, and shows unfolding across the city on pretty much a daily basis. Our suggestion: head over to the BMF's website for a thorough breakdown of the festival.
Photos courtesy of the event organizers